Distinguished friends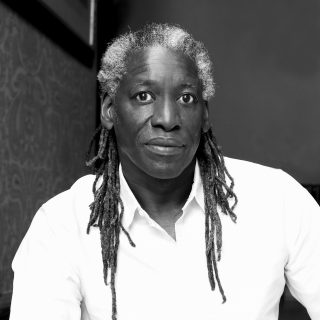 Simply knowing where things originate from and better understanding the diversity of our country is so enriching. I was fascinated to learn that our national dish fish and chips came from Portugal! Everyone should go the Migration Museum.
Trevor Robinson
Trevor Robinson OBE is one of the most high-profile and highly regarded people in advertising, despite being told by his school careers advisor that he'd have more chance of being a bus driver. His background has enabled him to keep his feet firmly on the ground and to create populist ideas, loved by real people.
As a creative, he has been responsible for some of the most famous and talked about advertising of his era from the iconic and multi-award winning 'You've Been Tango-ed' Orange Slap to the more recent Haribo 'Kids Voices' campaign.
In 1995 he set up Quiet Storm, the first agency to write, direct and produce its own work. To this day it is still one of the few ad agencies where creatives direct their own work.
Beyond advertising, Trevor is renowned for his wider contribution to society. In 2020 he reignited the Create Not Hate initiative he originally set up in 2007 to open pathways for underrepresented young people to build creative careers, and mobilised a staggering amount of support. He won the UK Black British Business Award for top senior entrepreneur 2020 and was awarded an OBE in 2009 for his services to charity and advertising.
Trevor is recognised in influencer lists including Debretts 500, Campaign's A-List, The Drum
Top 100 Adverati, the IPA's iList, and won Oystercatcher's 'outstanding, lifetime contribution to the industry' award. He is a regular main stage speaker at Cannes Lions, where he was president of the Titanium jury in 2021. He was President Jury of 2022's D&AD Entertainment awards, was named a Campaign top 3 Changemaker of 2021, and was made a lifetime Fellow of the IPA last year.