Distinguished friends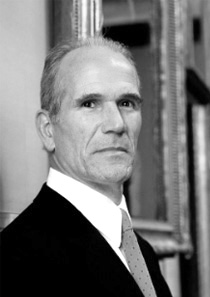 Britain has always been made up of many peoples. Their stories are often wonderful, if difficult, and they need to be told.
Sandy Nairne
Sandy Nairne CBE has been chair of the Clore Leadership Programme since 2014 and was the director of the National Portrait Gallery from 2002 to 2015. He was director of programmes at Tate for eight years, and has worked previously as assistant director, Museum of Modern Art, Oxford, director of exhibitions at the ICA and director of visual arts for the Arts Council of Great Britain. He is chair of the Fabric Advisory Committee of St Paul's Cathedral. Sandy has lectured widely and chaired numerous conferences and seminars in Britain and abroad. His most recent books are The Portrait Now (National Portrait Gallery, 2006), and Art Theft and the Case of the Stolen Turners (Reaktion, 2011).
Image of Sandy Nairne copyright Eamonn McCabe.