Distinguished friends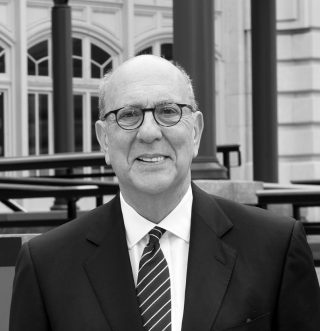 You can't know who you are unless you know where you've come from
Stephen Briganti
Stephen A. Briganti is President and Chief Executive Officer of The Statue of Liberty-Ellis Island Foundation, Inc. Under Briganti's leadership, the Foundation has raised approximately $1 billion – all from the private sector – making it one of the most successful public/private partnerships in the history of the United States. In addition to restoring the Statue of Liberty and Ellis Island, Briganti led development of the 220,000 square foot Ellis Island National Immigration Museum; created the American Immigrant Wall of Honor program; established the $25 million American Family Immigration History Center, which provides access to more than 51 million arrival records to the Port of New York from 1820 to 1957; and completed a campaign and construction to re-open the Statue of Liberty after the 9/11 attacks.
Briganti's other major achievements include coordinating the widely acclaimed Liberty Weekend in July of 1986 – seen by a billion and a half viewers around the globe – and overseeing the production of the opening ceremonies of Ellis Island in September of 1990. For his work on the Ellis Island restoration projects, ABC World News Tonight named Briganti "Person of the Week". He has also received extensive recognition from the Foundation's partner, the National Park Service, among them the "Director's Partnership Award" (2019) and the "National Park Service Northeast Region Outstanding Partner Award" (1998). Briganti also received the "Friend of History Award" from the Organization of American Historians in 2014. He was honored with the "Public Leadership in Preservation Award" from the New York Landmarks Conservancy in 2020. He has served as a consultant to a number of organizations including Smithsonian's Air and Space Museum and The National World War II Memorial in Washington, D.C.
Before joining the Foundation, Briganti served for 12 years at the United Way of Tri-State, based in New York. His final position there was Group Vice President and Campaign Director. In 1981, he oversaw the most successful single annual United Way campaign in the nation. He served as Chairman of the Board of Trustees at Butler University from 1998 – 2001 and as a board member from 1992 to 2008. He currently serves as a Trustee of The American University of Rome.