Distinguished friends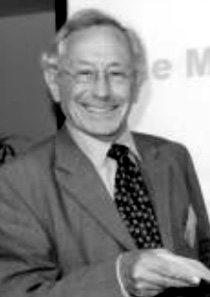 Migration into the United Kingdom over the centuries has helped to make us who we are, while migration from the United Kingdom has helped to make the world what it is. Properly managed, as it has to be on a crowded planet, migration can still be a source of enrichment.
Stephen Sedley
Sir Stephen Sedley practised at the Bar of England and Wales for 28 years, specialising in public law and discrimination law, before being appointed a judge of the High Court in 1992. He was a Lord Justice of Appeal from 1999 to 2011, and has sat on the Judicial Committee of the Privy Council and as a judge ad hoc of the European Court of Human Rights.
He is an honorary professor of law at Warwick and Cardiff Universities and was president of the British Institute of Human Rights from 2000 to 2013. He writes in legal periodicals and for the London Review of Books, and a collection of his essays, Ashes and Sparks, was published by Cambridge University Press in 2011. He now teaches as a visiting professor of law at Oxford University.