Distinguished friends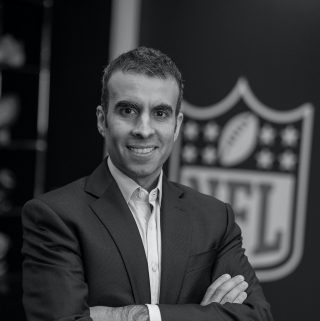 The Migration Museum provides a much-needed platform for greater understanding, awareness and debate on migration's influence on our nation today.
Sameer Pabari
Sameer Pabari has worked at the intersection of sports, media and technology for the past fifteen years, with the mission of telling inspiring stories of collective and individual achievement from the world's biggest sporting stages. Sameer is the NFL's Managing Director for International Media and is responsible for growing the popularity of the sport and the NFL fanbase outside the US. Prior to this he worked at Discovery Inc. on its overall sports strategy as well as its Olympics coverage and started his career in sport at Manchester United.
Sameer is also a non-executive director at British Triathlon, the homeless charity HAB and the award-winning theatre company Cheek by Jowl.