Distinguished friends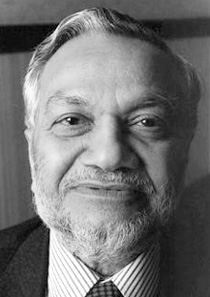 The Migration Museum project could not have been more timely. Although we like to forget it, we are a mongrel nation made up of waves of immigrants over the centuries. They made the country what it is. It is important for us to get our history right so that we can get our present and future right. The Migration Museum Project fills an important void in the intellectual and the social life of this country. It deserves our fullest support.
Bhikhu Parekh (Lord Parekh)
Bhikhu Parekh is Emeritus Professor of Political Philosophy at the universities of Westminster and Hull. Prior to that he was Centennial Professor at London School of Economics. He is the author of several widely acclaimed books in political philosophy and chaired the Runnymede Commission which produced its report, The Future of Multi-Ethnic Britain, in 1998. He has received the BBC's Special Lifetime Achievement Award for Asians and Sir Isaiah Berlin Prize for Lifetime Contribution to Political Philosophy.