Distinguished friends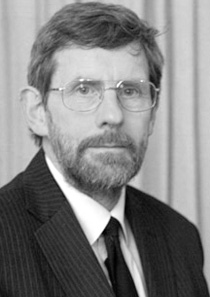 As we migrate to the new world that is our future, we need our own Migration Museum to help us understand how we have come so far.
Brian Lambkin
Dr Brian Lambkin is founding Director of the Mellon Centre for Migration Studies at the Ulster-American Folk Park, Omagh, Northern Ireland and past Chairman of the Association of European Migration Institutions 2002–11. Formerly he was Principal of Lagan College, Belfast.
Brian Lambkin co-wrote Migration in Irish History, 1607–2007, which was published in 2008 by Palgrave Macmillan. The blurb of the book reads: 'Migration – people moving in as immigrants, around as migrants, and out as emigrants – is a major theme of Irish history. This is the first book to offer both a survey of the last four centuries and an integrated analysis of migration, reflecting a more inclusive definition of the "people of Ireland".' The book has received a Choice Outstanding Academic Title award.