Distinguished friends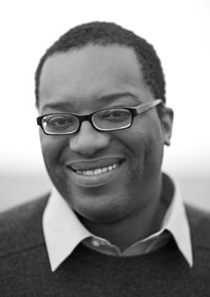 I think a Migration Museum would be a good idea, as it would be able to chart the fascinating history of people travelling thousands of miles to improve their lives. These are human stories, full of drama and uncertainty, which deserve to be told.
Rt Hon Kwasi Kwarteng MP
Kwasi Kwarteng's name comes from Ghana, where his parents were born in the 1940s. They came to Britain as students in the 1960s, studied hard and encouraged him to do the same. At age 13, he was very fortunate to win a scholarship to Eton College. After finishing there, he read history at Trinity College, Cambridge, where he earned Bachelor and PhD degrees in British History, and was part of the series-winning team on University Challenge.
He then worked as a financial analyst, journalist and author. He cut his political teeth in 2005, standing for election in Brent East, and chaired the Bow group a year later.
He has been a member of parliament for Spelthorne Constituency since May 2010.
In addition, he was elected member of the Transport Select Committee between 2010 and 2013. Between 2013 and 2015, he was a member of the Work and Pensions Committee.
He is the author of Ghosts of Empire, published in 2011, and War and Gold: A Five-Hundred-Year History of Empire, Adventures and Debt.