Distinguished friends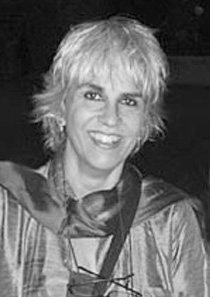 Migration is at the heart of Britain's cultural heritage and is integral to the fabric of the present-day nation, but it is often forgotten that this story stretches back several centuries and many generations. The Museum of Migration will highlight the complex layers of this past and unfold the untold stories of the many different communities who have contributed to the making of Britain's mixed society today.
Susheila Nasta
Professor Susheila Nasta MBE is founding editor of Wasafiri – one of Britain's key literary magazines focusing on diaspora, migration and contemporary international writing – which she founded in 1984. She is currently Professor of Modern Literature at the Open University.
A critic and literary activist, she was born in London but subsequently spent several years in India, Germany and Holland before completing her education in Britain at the Universities of Kent and London. Before joining the Open University, she has held posts at numerous UK universities including Queen Mary College, University of London and the University of Cambridge.
She has published widely on Caribbean, South Asian and black British writing. Recent books include: Home Truths: Fictions of the South Asian Diaspora in Britain (Palgrave, 2002); Writing Across Worlds: Contemporary Writers Talk (Routledge, 2004), India in Britain: South Asian Networks and Connections 1858–1950 (Palgrave 2012) and Asian Britain: A Photographic History (Westbourne Press, 2013).
Since 2007, she has been director of two major cross-institutional projects, Making Britain: South Asian Visions of Home and Abroad (2007–10) and Beyond the Frame: Indian British Connections (2011–12), both funded by the Arts and Humanities Research Council. Current projects include a biography of Asian Bloomsbury and the 30th birthday 2014 Wasafiri  schools project.
A Fellow of the Royal Society of Arts, she has judged a number of literary prizes, written for the Guardian and Independent, and appeared on BBC Radio's Nightwaves and Woman's Hour. In 2011, she received an MBE for her services to Black and Asian literature.