Distinguished friends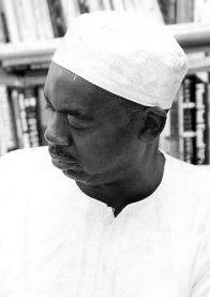 I grew up in Wolverhampton, where Enoch Powell was the local MP and the National Front had regular marches, creating a constant fear of being under siege in our neighbourhood. However, we all still moved on as multicultural Britain – a nation built on migration, home for political refugees and asylum seekers. The Migration Museum is essential if we want as a nation to write a narrative of this country for the 21st century.
Patrick Vernon
Patrick Vernon OBE is a committee member of Healthwatch England and associate member for the Department of History of Medicine at Warwick University. He was former chief executive of the Afiya Trust, one of the leading race equality health charities in the country. He has previously worked as a senior civil servant at the Department of Health and Local Government Association; director of the Brent Health Action Zone (Brent Primary Care Trust) and regional director for MIND; former member of the Ministerial Advisory Group for mental health and the Equality and Diversity Council. He is a trustee for Social Action for Health, North Muslim Housing Association and a patron of Santé, a Camden-based charity which aims to improve asylum seekers' rights and health access, particularly mental health.
Patrick is also a film maker and cultural historian and founder of Every Generation Media. In 2003 he launched the 100 Great Black Britons campaign. He is also one of the leading experts on African and Caribbean family genealogy. In 2007 he became a Clore Fellow and travelled to Oman and East Africa, researching Swahili architecture and the legacy of colonisation and the slave trade. From 2006 to 2014, Patrick was a councillor in the London Borough of Hackney, where he served as the former chair of Health Scrutiny. On  22 June 2013, in partnership with the Windrush Foundation, London Baptist Church and British Futures, Patrick helped to launch a campaign called Windrush Day to celebrate migration and multicultural Britain.