Distinguished friends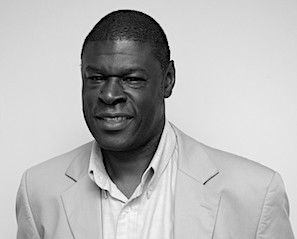 Economic hardship, the struggle for opportunity and the demand for equal rights have been central to the migration narrative. But this story is also bursting with creativity, joy, resilience and an unquenchable desire for individual and collective self-improvement.

An institution which aims to capture this experience should be celebrated as a national reference point. That's what I hope the Migration Museum will be for people of all backgrounds.
Kunle Olulode
Kunle is a pro-immigration activist and Director of the umbrella charity Voice4Change England. Voice4Change is a BME charity and support body. Its members number over 460 black and minority community organisations and charities covering everything from education, social enterprise, criminal justice, race discrimination to migrant rights. Currently it is working with a host of leading campaigning and research organisation such as the Runnymede Trust, the Joseph Rowntree Community Trust and Migrant Rights Network, looking at the media framing of the discourse on diversity, race and inclusion within contemporary political debates.
He also has a long-standing interest in the arts and heritage sector, having worked in London and Barcelona for more than 20 years as the creative director of the Anglo-Catalan arts group Rebop Productions alongside Aurelio Munoz. Through their work they provided live performance space for a host of British and American music artists.
A keen film buff and historian, Kunle is a member of the BFI African Odyssey programming board and a trustee of the English Heritage Trust. In 2012 he curated ground-breaking work on the relationship between jazz and modernism in art presented and filmed as part of the Miró season at Yorkshire Sculpture Park.
In 2018 he was a co-curator of the Black & Banned season at London's South Bank which considered the impact of censorship in black film, literature and music.