Distinguished friends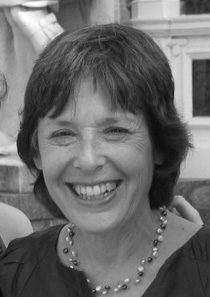 I am very pleased to have been asked to become a friend of the Migration Museum. Migration has always been a part of our island story and has shaped and will continue to shape Britain's identity.
With migration matters constantly in the news, we all face the challenge of countering misinformation and engaging people in a positive debate about the subject. The Migration Museum, as a major resource for increasing knowledge and understanding and thereby decreasing myths, will have a vital role to play in this process.
Edie Friedman
Dr Edie Friedman was born in Chicago. A student in the 1960s, she was heavily influenced by the civil rights and peace movements. She came to England to study in Leeds and subsequently worked for Oxfam and the Community Relations Council in Ealing, west London.
She founded the Jewish Council for Racial Equality in 1976.
In 2008 she co-authored Reluctant Refuge – The Story of Asylum in Britain. She has also authored and co-authored a series of race equality education resources covering the primary school to adult age ranges.
She is a regular speaker and writer on race and asylum issues.