Distinguished friends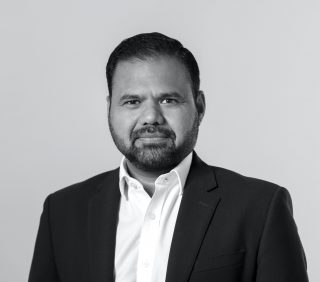 Britain has a rich history of migration. People from across the world have shaped our culture and shared life together in myriad ways across food, fashion, community, innovation, and public service. Across generations migrants and refugees fleeing conflict and persecution, have helped to enrich our culture and strengthen our communities. Being part of this history is pivotal to London's success and one of the main reasons why London remains the greatest city in the world. I commend the Migration Museum for its work in telling this story and ensuring it is heard.
Rajesh Agrawal
Rajesh Agrawal is the Deputy Mayor of London for Business. Born in India, Rajesh moved to London in 2001. As an entrepreneur he founded RationalFX in 2005, and Xendpay in 2014, both companies utilising technology to reduce the cost of international money transfer for businesses and individuals.
Rajesh is passionate about promoting entrepreneurship and creating opportunities for young people. He was appointed Chair of Oxfam's Enterprise Development Programme in 2015 and has been a Patron of the Prince's Trust for many years.
As Deputy Mayor Rajesh aims to be a strong voice for London's business community, protecting jobs and growth, and ensuring that the capital remains the most open and attractive place to do business in the world.