Distinguished friends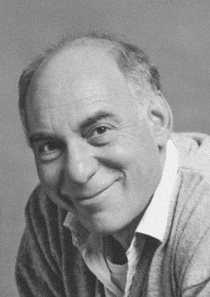 A Migration Museum is a great idea, first, because – unlike Switzerland, the USA or Australia – we don't have one on a significant scale. Second, this is a way of understanding as well as celebrating the people who came to the UK as well as those who have left. For visitors and students to appreciate mobility in both directions is also a way of linking ourselves and our families to our complex interconnected world.
Robin Cohen
Professor Robin Cohen is Emeritus Professor of Development Studies and former Director, International Migration Institute, University of Oxford. He has held appointments at five other universities – Ibadan, Birmingham, Warwick, Cape Town and the West Indies.
Robin has published widely on migration, his books including: The New Helots: Migrants in the International Division of Labour (1987, 1993, 2003), Contested Domains: Debates in International Labour Studies (1991), Frontiers of Identity: The British and the Others (1994), The Cambridge Survey of World Migration (ed. 1995, 2010), Global Diasporas: An Introduction (1997, rev. 2008) and Migration and its Enemies (2006). He has written, edited or co-edited 23 further volumes, particularly on the sociology and politics of developing areas, ethnicity, international migration, trans-nationalism and globalisation. His major works have been translated into Danish, French, German, Greek, Italian, Japanese, Mandarin, Portuguese and Spanish.
Robin is principal investigator on the Oxford Diasporas Programme, funded by the Leverhulme Trust (2011–15).
Like many scholars in migration studies, he is a migrant himself (from South Africa to the UK) and also the son of migrants (from Lithuania and Poland to South Africa).