Distinguished friends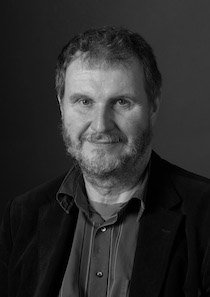 I am a passionate supporter of the United Kingdom becoming a truly diverse and tolerant society reflecting the amazing heritage of the different people who have settled here. A Migration Museum would help people understand and appreciate our wonderful cultural mix which reflects our modern nation.
David Hencke
David Hencke is an award-winning investigative lobby journalist based in Westminster. He has had over 40 years' experience in journalism – in local newspapers, specialist publications, national newspapers, radio, TV and social media. He is currently a freelance journalist working for Byline Times and has his own website, Westminster Confidential, at davidhencke.com.
David specialises in detailed investigations covering institutions, individuals, waste, fraud, corruption and mismanagement across the public and private sector.
He was a journalist on the Guardian for 33 years, 23 of them as Westminster correspondent for the paper. He has won nine awards – four of them British Press Awards – for his investigations, which have included the cash for questions scandal in 1994 and Lord Mandelson's hidden home loan in 1998. He was chair of the Parliamentary Press gallery in 2009.
David was named Political Journalist of the Year in the British Press Awards  in 2012, following an investigation into tax avoidance by the former head of the Student Loans Company, which led to changes in personal contracts for 2,500 civil servants in Whitehall.
He is author and joint author of four books, including two unauthorised biographies of Tony Blair: The Survivor and Blair.Inc.
David is a former member of the Lord Chancellor's advisory committee on implementing the Freedom of Information Act. He is also a former member of an independent panel, under Bishop James Jones, which uncovered more than 450 unexplained historic deaths among the elderly at Gosport War Memorial Hospital  in Hampshire, now the subject of a criminal investigation.