Distinguished friends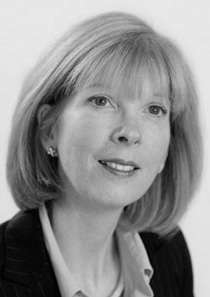 This is a very important project. Migration has been a central feature in the development of human society and the project will allow us to study, understand and cherish our heritage in this area.
Julia Onslow-Cole
Julia is a Partner of Fragomen, the world's largest law firm that focuses its practice solely on global immigration law. Before joining Fragomen, Julia was a Partner, Legal Markets Leader and Head of Global Immigration at PwC leading complex multi-jurisdictional client engagements and providing strategic global immigration advice. Julia has over 20 years' experience in providing specialist immigration advice and is ranked No 1 in the legal directories. She has also been voted the UK's 'Experts Expert' by Legal Business.
Julia has extensive expertise in global immigration governance and risk management for international businesses. She has led a number of high-profile crisis management projects from an immigration standpoint, including the Arab Spring and the Algeria crisis. Julia advises businesses, the education sector and high net worth individuals on a range of complex and often high-profile and discretionary immigration matters.
Julia represented business at the Prime Minister's Immigration Stocktake Meeting and most recently was advisor to the Home Office on business, investment and growth. Julia is also chair of London First's Working Party on Immigration, representing business and the education sector. Julia represents the International Bar Association (IBA) on the UK Border Agency's Corporate Partner and International Groups and the Business User Forum. She is chair of the IBA's Human Rights Institute Charitable Trust and former director of the Immigration Law Practitioners' Association. Julia has also been appointed vice-chair of the IBA's Global Employment Institute. Julia is a member of the UK Association for European Law, as well as fellow of the Society for Advanced Legal Studies, an expert to the Office of the Immigration Services Commissioner, associate member of the American Immigration Lawyers' Association and former member of the Government's Advisory Board on Naturalisation and Integration (2005–08). Julia is also a board member of the Permits Foundation, member of the Employability Forum, and an expert to the World Bank's Immigration Project. Julia was recently appointed to the Advisory Boards of COMPASS, the University of Oxford and the Migration Matters Trust.
As well as regularly commenting in the media on global immigration and speaking at conferences across the world, Julia is contributing co- editor to several leading textbooks on immigration law, including Butterworths Handbook on Immigration Law, Butterworths Immigration Law Service, Macdonald's Immigration Law and Practice, Sweet and Maxwell's loose-leaf Immigration Service and Getting the Deal Through – Corporate Immigration 2014. Julia is also a general editor of Tottel's Immigration Law and Practice.