Distinguished friends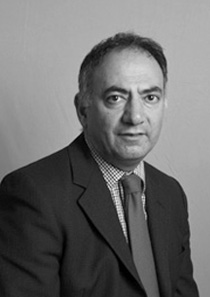 From the Romans to the Romanians, Great Britain has witnessed the arrival of numerous migrant groups over the past two millennia. Such newcomers have played a central role in the evolution of the country, making any understanding of the national story without their contribution impossible. Clearly, a migration museum will help to place migrants at the heart of the story of Britain, where they belong.
Panikos Panayi
Professor Panikos Panayi is the London-born son of Greek Cypriots who moved to Britain and is a leading authority on the history of migration to Great Britain. His work in this area has focused on several strands, including the history of German immigrants and the impact of migrant food.
He has written or edited several volumes on a variety of aspects of immigration to Britain. His publications include: as sole author, The Enemy in Our Midst: Germans in Britain During the First World War (1991), German Immigrants in Britain during the Nineteenth Century, 1815–1914 (1995), The Impact of Immigration: A Documentary History of the Effects and Experiences of Immigrants and Refugees in Britain Since 1945 (1999), Spicing Up Britain: The Multicultural History of British Food (2008, 2010, 2011), An Immigration History of Britain: Multicultural Racism Since c1800 (2010) and Prisoners of Britain: German Civilian and Combatant Internees during the First World War (2012); as editor, Racial Violence in Britain in the Nineteenth and Twentieth Centuries (1996) and Germans in Britain since 1500 (1996); and, as co-editor, Histories and Memories: Migrants and their History in Britain (2006),  and Refugees and Cultural Transfers to Britain (2013).