Distinguished friends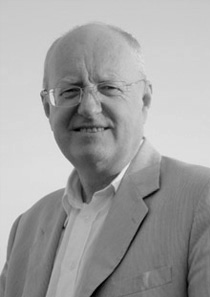 From Romans to refugees, British society has been shaped by the aspirations, skills, and cultural values of those who have made a home here. A Migration Museum contributes to telling the story both of who we are and how we became what we are. To collect the experiences of those who have made the journey and reflect on them is fascinating and informative, and I welcome this project.
Nicholas Blake
Sir Nicholas Blake was called to the Bar of England and Wales in 1974 and developed a common law practice, with a particular interest in social assistance law, miscarriages of justice, immigration, asylum, and related questions of public law.
He was appointed a Queen's Counsel in 1994 and in that capacity has argued a great many leading cases on refugee law, human rights and the like in both national and international courts. In 1998 he was appointed a Special Advocate and in 2000 he was a founder member and first chair of Matrix Chambers London. He was chair of the Immigration Lawyers Practitioners Association from 1994 to 1997 and is a member of Administrative Law Bar Association and Justice (the British affiliate of the International Commission of Jurists).
In 2004 he was asked by the Ministry of Defence to review the circumstances surrounding the deaths of four young soldiers at the Deepcut army barracks in Surrey, and the resulting Deepcut Review, published in 2006, was accepted and acted on.
He was appointed a Recorder in 2000, a Deputy High Court Judge in 2002 and became a Bencher of the Middle Temple in the same year. In November 2007 he was appointed to the High Court of Justice, Queen's Bench Division. He is a nominated judge of the Administrative Court that deals with challenges to the decisions of public authorities.
He was appointed first president of the newly created Immigration and Asylum Chamber of the United Kingdom Upper Tribunal with effect from 15 February 2010, from which position he stood down in October 2013. He is a former co-author of the leading practitioners' textbook, Butterworth's Immigration Law and Practice, and of a number of other leading publications in the field of immigration, asylum and human rights.
Between 2005 and 2013 he served as a trustee of the National Portrait Gallery, London, and in that capacity contributed to the visual representation of the evolving national story.