Distinguished friends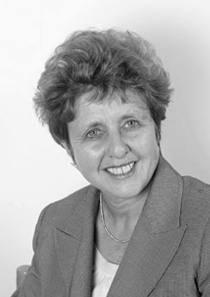 It is not possible to understand modern Britain without an appreciation of the generations of migrants, from all parts of the world, who have helped to shape the diverse and vibrant society we live in today. A museum that tells this story in an accessible and imaginative fashion is long overdue.
Francesca Klug
Professor Francesca Klug OBE was formerly Director of the Human Rights Futures Project at the London School of Economics' Centre for the Study of Human Rights and is a Visiting Professor and member of the Centre's Advisory Board. She has researched, written and lectured on human rights for 25 years, and is a former Equality and Human Rights Commissioner, and Government advisor on the incorporation of the European Convention on Human Rights into UK law.
Her most recent book, A Magna Carta For All Humanity: Homing in on Human Rights, was published by Routledge in June 2015 to coincide with the 800th anniversary of the Magna Carta.