Distinguished friends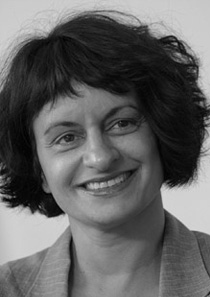 This is a fantastic project and I am honoured to be a part of it.
Saimo Chahal
Saimo Chahal KC is a British lawyer specialising in human rights. She was the joint head of the public law and human rights department of Bindmans LLP. She specialised in public law, human rights and civil liberties cases in a wide range of areas. Many of her cases have set precedents and changed law and policy.
Saimo was awarded Legal Aid Lawyer of the Year 2006 (Mental Health) for constantly pushing the boundaries of the law on behalf of people with mental illness, disabilities and the vulnerable. She was profiled as a 'trail blazer' in the newsletter of the British Institute of Human Rights Autumn 2006 for her cutting edge work and use of the Human Rights Act.
In 2008 she was described in the Guardian as having 'built a career on helping people turn disadvantage into pioneering litigation, a record that won her the legal profession's highest accolade … Law Society Solicitor of the Year'. In 2010, Saimo was named in the Lawyer magazine as a 'Hot 100 lawyer' for 'being at the very top of her game'. In 2011 she was awarded Public Law and Human Rights Lawyer of the Year by the Society of Asian Lawyers. Saimo was also selected to be on the panel of three British human rights lawyers to represent the Chinese Artist Ai WeiWei when he was imprisoned in a secret location without trial.
In May 2012 Saimo was named in the Times '100 Law list' as one of the most influential lawyers in the country. She also appears in the 166th edition of Who's Who. She has lectured, written and spoken on human rights issues in the UK and internationally.