Distinguished friends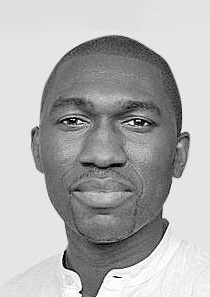 Kwame Kwei-Armah
Kwame Kwei-Armah OBE is a celebrated actor, playwright and director both in the UK and overseas. He has served as Artistic Director of the World Festival of Black Arts and Culture in Senegal, is Artistic Director of Centerstage Theatre in Baltimore, Maryland, USA and Chancellor of the University of the Arts, London. From 2018, he will be Artistic Director at the Young Vic theatre in London.
He was born in London as Ian Roberts. He changed his name in his early twenties after tracing his family history (through the slave trade) to his ancestral roots in Ghana. His parents were born in Grenada, then a British colony, and moved to the UK in the 1960s.
Kwei-Armah grew-up in Southall in the 1970s at a time when Asian families were moving in and white families were moving out, and he perceived animosity from the Asian community towards the Afro-Caribbean community. One day, at the time of the April 1979 Southall riots, his father came home after the evening workshift and took him out to see the Hambrough Tavern on fire. Kwei-Armah saw a police van arrive; when the police started to charge at the crowd using batons and shields, he ran home frightened. From the upstairs front room he saw the police chasing black and Asian boys along the street, followed by skinheads, who also had batons and shields, chasing behind the police. The event shocked him, making him feel that he was living in an alien environment, and reinforced his resolve to do well in his education. He later wrote about the event is his first play, A Bitter Herb.
Kwei-Armah's fifth play, Elmina's Kitchen, premiered in May 2003 at the National Theatre, and was shortlisted in the 'best new play' category at the 2004 Laurence Olivier Awards. That same year, Kwei-Armah received the Evening Standard Award for the Most Promising New Playwright of 2003.
In June 2012 Kwei-Armah was awarded an OBE for Services to Drama in the Queen's Birthday Honours.