Visiting the Migration Museum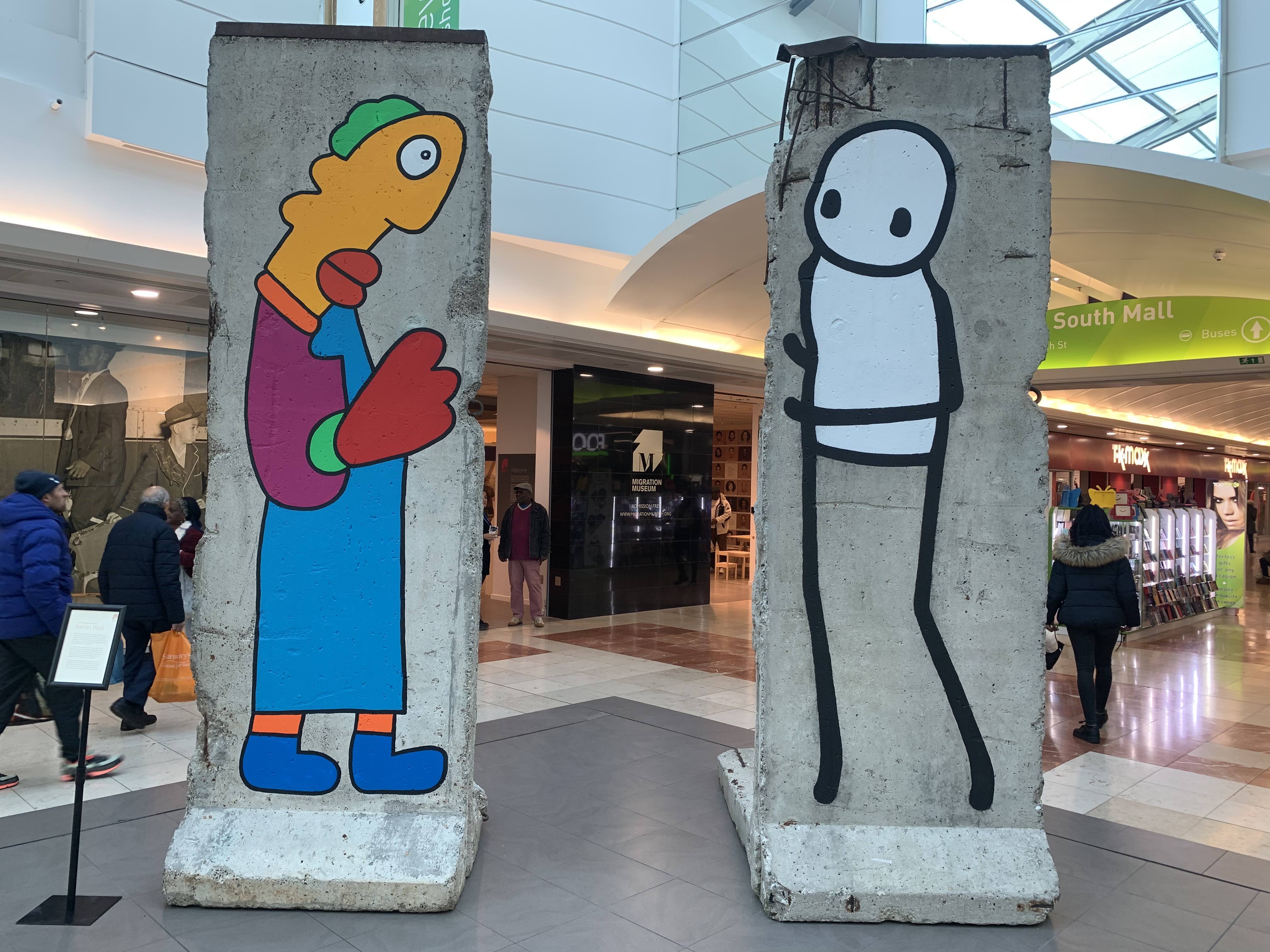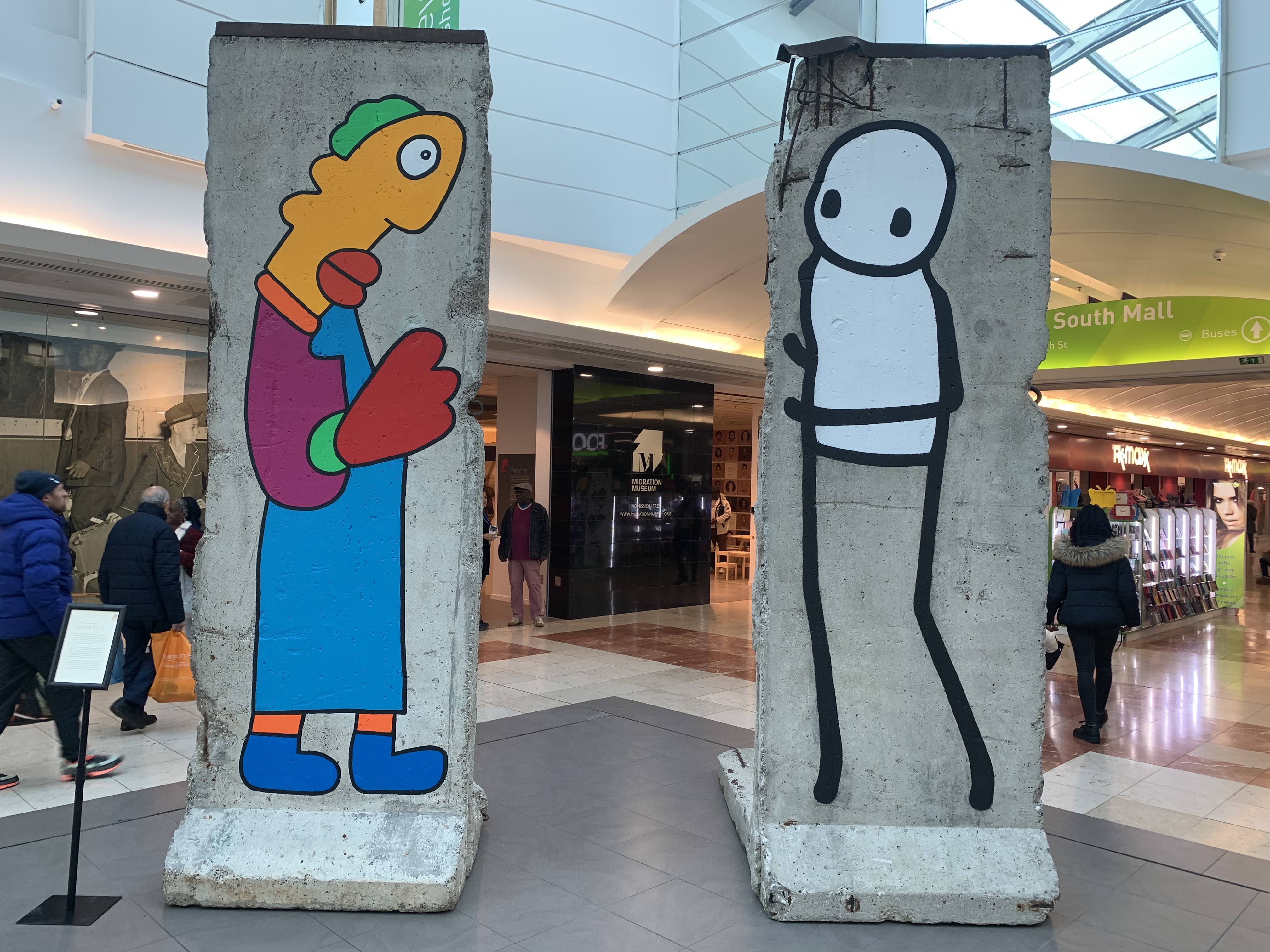 Address: Lewisham Shopping Centre (Entrance in Central Square), London SE13 7HB
Opening hours: Exhibitions open Wednesdays–Sundays, 11am–5pm
Admission: Free
How to find us
Opening hours
Group visits
School, college and university visits
Accessibility
What's on
Contact us
How to find us
From Friday 14 February 2020, the Migration Museum is based at a new venue in Lewisham Shopping Centre. The entrance is on Central Square, in the heart of the shopping centre (opposite Starbucks and next door to TK Maxx).
Lewisham Shopping Centre is easily accessible by public transport, bike and car:
Train: Lewisham station is a 5-minute walk, with frequent Southeastern services to London Bridge, London Charing Cross, London Cannon Street, London Victoria and stations across south-east London and Kent.
DLR: Lewisham DLR station is a 4-minute walk, with regular direct services to Bank and easy access to Stratford, Tower Gateway, Beckton and Woolwich Arsenal.
Bus: A large number of buses stop directly outside or near the shopping centre: 21, 47, 54, 75, 122, 136, 178, 180, 181, 185, 199, 208, 225, 261, 273, 284, 321, 380 and 436.
Bike: Free cycle racks are located on Molesworth Street, Rennell Street and Lewisham High Street
Car: Lewisham Shopping Centre has multi-storey car parking facilities with lift and stair access. For a list of tariffs and charges, please visit the Lewisham Shopping Centre website.
Opening hours
Our museum opens to the public on Friday 14 February at 11am.
Our exhibitions are open Wednesdays–Sundays, 11am–5pm.
Our shop, located at the front of our new venue, is open 7 days a week, 11am–5pm. Please note that our exhibitions will be closed to the public on Mondays and Tuesdays.
Group visits
If you would like to arrange a group visit to the Migration Museum (for groups of 10 or more), you can do so via the following ways:
Coffee Mornings
Our monthly Coffee Mornings are a great opportunity for groups to visit the Migration Museum with a guide. Featuring an introduction from one of our staff, an informal workshop and a cup of tea or coffee, visitors will receive more information about the exhibition and our work, and have the chance to meet with people from other groups.
Coffee mornings take place on the third Friday of every month, from 10am–12noon. They're free and all are welcome. If you're a group leader and would like to make a booking, please fill in our Coffee Morning online enquiry form, and we will get back to you to confirm your booking. If you have any problems using the form, please email info@migrationmuseum.org.
Self-guided group visits
If you are visiting with a group of 10 or more, and are unable to attend one of our Coffee Mornings, you can book a self-guided visit by clicking here and filling out our Self-Guided Group Visit online booking form. If you have any problems using the form, please email info@migrationmuseum.org.
Please note that regrettably, at this time, we are unable to offer full guided tours to groups outside of our Coffee Mornings due to staffing.
School, college and university visits
Our education team facilitates exploration of our exhibitions and engages students in discussions on key themes including immigration, identity, home and belonging.
Our facilitated school and university workshops last approximately two hours and are available Wednesday–Sunday for students in years 6–13, as well as university groups. Education groups are also welcome to arrange self-directed visits to our museum during exhibition opening hours (Wednesday–Sunday, 11am–5pm).
If you would like to plan and book an educational visit to the Migration Museum with your students, please fill out our online booking form. For more information, please email liberty@migrationmuseum.org.
Accessibility
The Migration Museum and Lewisham Shopping Centre are fully accessible for wheelchair users. If you have specific questions about access requirements, please contact us at info@migrationmuseum.org or on 020 3488 4508 (during opening hours).
What's on
We will be staging a changing programme of exhibitions, events and workshops throughout the year. For more information, please visit our What's On page.
Contact us
For more information, please email us at info@migrationmuseum.org or call us on 020 3488 4508 (please note that calls will only be answered during public opening hours).