Migration Network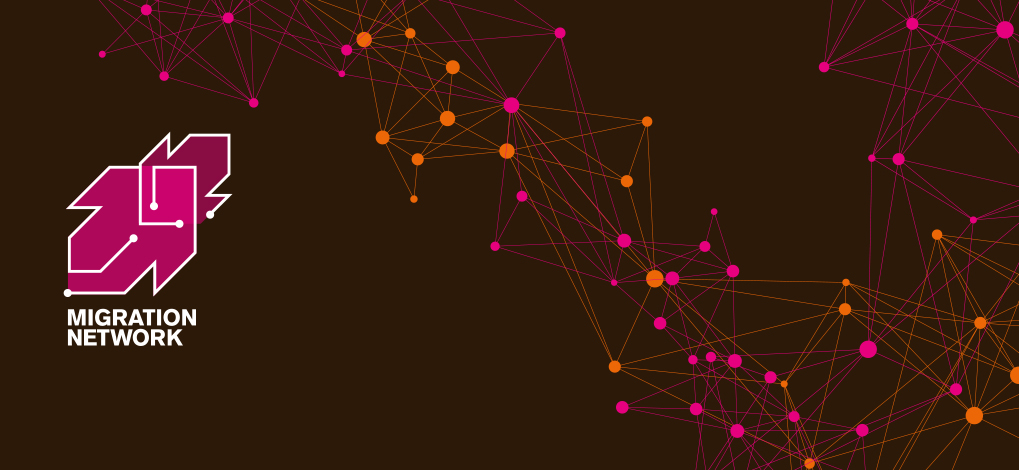 ** More Migration Network events to be announced in 2023. Please fill in the expression of interest form below to keep updated **
The Migration Network is a knowledge-sharing network bringing together organisations from across the UK heritage sector and beyond. 
The Network aims to facilitate dialogue and increase confidence about working on migration themes, share knowledge and examples of best practice and to highlight hidden or lesser-explored stories across collections.
Events
We staged a series of online and in-person events with partners across the UK in 2021 and 2022. These events were open to all and aimed to bring people together to share best practice and learn from each other. You can find further info on these events below.
We are hoping to announce more events soon. If you'd like to be the first to know about any upcoming Network events and activities, please fill in the brief Google Form below to keep updated by email.
Past Events
North-West: October 2020 – with Museum of Liverpool – online. Event summary available on request.
North-East and Yorkshire: January 2021 – with Discovery Museum, Newcastle – online. Event summary available on request.
South-West and Wales: April 2021 – with Bristol Culture and Creative Industries – online. Event summary available on request.
London and South-East: October 2021 – at the Migration Museum and online. Event summary available on request.
Midlands: November 2021 – with Birmingham Museums Trust – online. Event summary available on request.
East of England: March 2022 – with Norfolk Museums Service – online. Event summary available on request.
Scotland: May 2022 – with Museums & Galleries Edinburgh – online. Event summary available on request.
Expression of Interest Form
An Evaluation of the Migration Network (2020–22)

This report by Dr Sarah Kunz shares findings from an evaluation of the first two years of the Migration Network (2020-2022).
Between 2020-22, the Migration Network organised seven day-long and free-to-attend events covering different UK nations and regions. In total, 748 people from across the UK and beyond attended the events. This evaluation of these events draws on feedback surveys sent to attendees immediately after each event, and interviews and focus groups conducted several months after.
The evaluation explores:
1. Motivations for signing up and thoughts on the events
2. Impact on individual and organisational practice
3. Barriers and needs in relation to work on migration and associated topics
4. Suggestions for the Network going forward.
Click on the cover image below to download and view (PDF):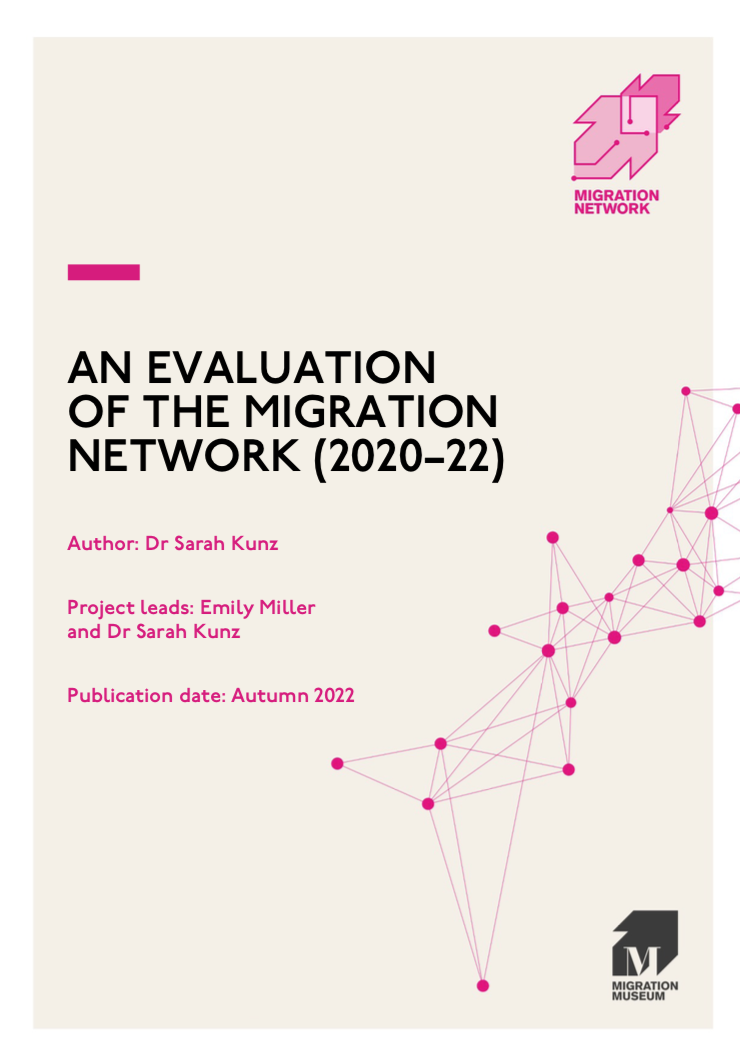 If you would like a higher-res version, please email us at: network@migrationmuseum.org.
About the Migration Network
The Migration Network is coordinated by the Migration Museum and advised by the following group of dedicated founding partners who meet regularly:
–   COMPAS (The University of Oxford's Centre on Migration, Policy and Society)
–   Counterpoints Arts
–   Horniman Museum and Gardens
–   Museums Association
–   National Museums Liverpool
–   National Trust
–   Tyne and Wear Archives and Museums


The Network is funded by the Art Fund and COMPAS.