Planning your education visit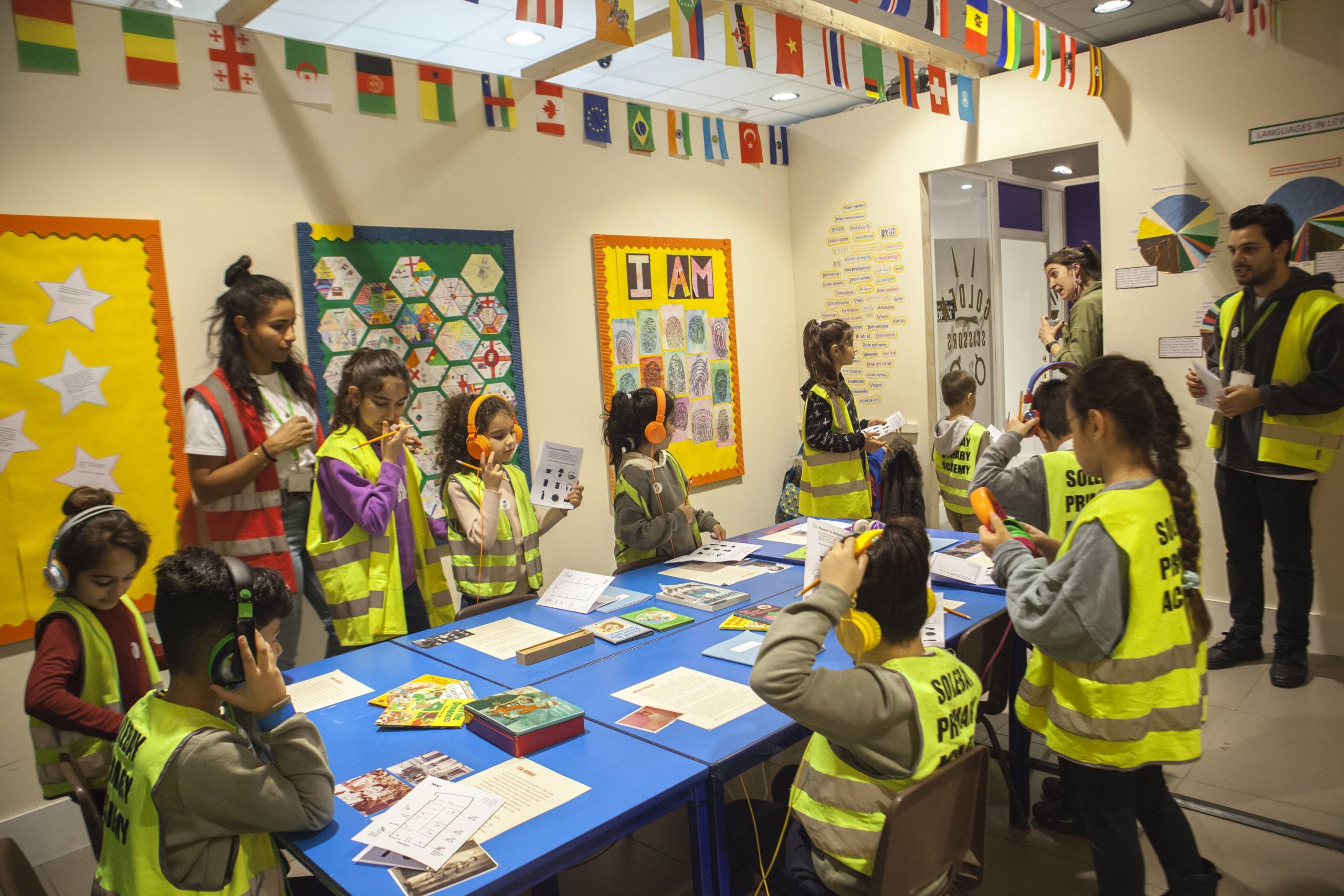 UPDATE JANUARY 2023: We are now taking bookings from until June 2023. 
We welcome groups from Year 5 through to Higher Education and beyond for facilitated sessions and self-directed visits, as well as online sessions:
Self-directed visits need to be booked in and are free. We welcome self-directed visits Wednesdays–Sundays from 11am.
Facilitated workshops – as a charity, we do charge for facilitated workshops and tours with our experienced education team, in order to sustain our important work. We welcome facilitated workshop bookings from Tuesday to Friday. 
Online sessions – for education groups unable to make it to the Migration Museum in person, we offer facilitated online workshops and assemblies. These are designed to be flexible to fit into your teaching schedule and can be delivered using multiple platforms. 
Please get in touch to enquire about booking in a self-directed visit, facilitated workshop or online session, as well as to discuss teacher training, CPD and more by emailing our Learning Officer, Tia Shah: tia@migrationmuseum.org 
Useful documents to help you plan
To help you plan your visit to the Migration Museum, we've created a Teacher's Guide with all the information you need.
Our in-person visits are themed around our exhibitions. We have created a guide for educators for our current exhibition Taking Care of Business – we recommend that all adults accompanying an education visit read this ahead of time.
If possible, we also recommend that you do a recce to the Migration Museum prior to your visit: we are open from Wednesday–Sunday, from 11am-5.30pm. See our Visit page for more information. We've also created a video to help you find your way to us from Lewisham National Rail and DLR stations and from local bus stops. Click here to view – or click on the play button on the embedded video below. 
We have also written advice for creating your own Risk Assessment. Click to view our most up-to-date Risk Assessment, Fire Evacuation and Health & Safety advice documents.
Please see our Education Resources page for ideas of how to introduce the topic of migration into your classroom.
Please sign up to our education mailing list to keep up to date with our latest eduction resources and activities.