Distinguished friends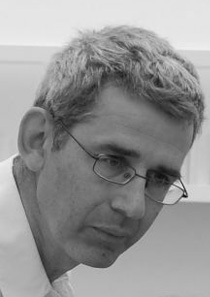 The Migration Museum offers a chance to examine and celebrate the centrality of migration to our culture. It is long overdue and I'm proud to be involved with this tremendous project.
Edmund de Waal
Edmund de Waal OBE was born in Nottingham in 1964 and started to pot when he was five. Close to clay throughout his school years, he took an apprenticeship with a potter in Canterbury before reading English at Cambridge, followed by further studies in Japan. De Waal is one of the world's leading ceramic artists. His work is in the collections of 30 international museums; most recently, he opened his first show in New York at the Gagosian Gallery, installed a new work for the Asian Pavilion at the Rijksmuseum in Amsterdam and has undertaken an intervention at the Fitzwilliam Museum in Cambridge. In 2014, de Waal undertook a major new commission, Atmosphere for Turner Contemporary in Margate.
De Waal has written widely on art and ceramics, including books on Bernard Leach, 20th-century ceramics and The Pot Book (2011). His memoir, The Hare with Amber Eyes, was published by Chatto and Windus in 2010 and has won the Costa Biography Award and the Royal Society of Literature Ondaatje Prize. It has become an international bestseller and will have been translated into over twenty-three languages by 2014. In 2011 he was appointed a trustee of the V&A and awarded an OBE for services to art. In June 2012 he was made a senior fellow at the Royal College of Art. De Waal lives with his family in London.