Distinguished friends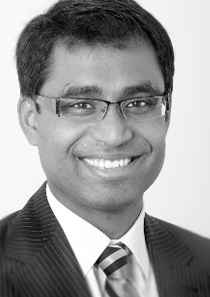 I have always been disappointed that Britain does not celebrate the fact that it has been at the global crossroads of human mobility for centuries – sending people all over the planet and welcoming others from the farthest-flung parts. I hope the Migration Museum can cast much-needed light on this important aspect of Britain's story.
Danny Sriskandarajah
Dr Dhananjayan (Danny) Sriskandarajah is the Chief Executive of Oxfam GB. He is also a Trustee of the Disasters Emergency Committee (DEC) and Guy's and St Thomas' Charity. Until 2018, Danny was the Secretary General and CEO of CIVICUS: World Alliance for Citizen Participation. His other posts have included Director of the Royal Commonwealth Society, Interim Director of the Commonwealth Foundation, and Deputy Director of the Institute for Public Policy Research.
Danny is the author of numerous reports and academic articles on international migration, and writes and appears regularly in the media on a range of topics. He sits on several boards, including those of the Baring Foundation, International Alert and Ockenden International, and has been a consultant to several international organisations. He holds a degree from the University of Sydney, and an MPhil and DPhil from the University of Oxford, where he was a Rhodes Scholar. In 2012, he was honoured by the World Economic Forum as a Young Global Leader. Born in Sri Lanka and a national of Australia, Dr Sriskandarajah has lived and worked in five continents.