Distinguished friends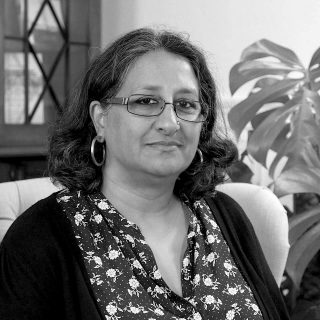 Britain has been a nation of migrants for over 2000 years. Migrants from all over the world have contributed in crucial ways to our history, language and culture. It is time to tell this history and to re-imagine our nation. A National Museum of Migration would be crucial to this vision.
Claire Alexander
Claire Alexander is Professor of Sociology in the School of Social Sciences, University of Manchester, and Associate Director of the Centre on the Dynamics of Ethnicity (CoDE). She has researched and published on race, ethnicity and migration in the UK for over 30 years. Her most recent book was on Bengali Muslim migration (The Bengal Diaspora: Rethinking Muslim Migration (2016), with Joya Chatterji and Annu Jalais). Her current research is on racial inequality in Higher Education, and on the 'Indian' restaurant trade in Brick Lane. She has also partnered with the Runnymede Trust since 2010, on developing a diverse history curriculum and is project lead on the award-winning '
Our Migration Story
' website/resources.