Distinguished friends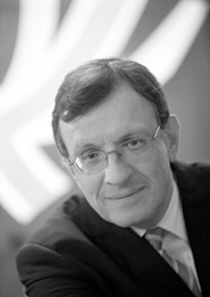 I am delighted to be associated with the Migration Museum Project. My mother's parents were part of the late 19th-century Jewish diaspora from Central and Eastern Europe, and I have always been fascinated and inspired by the way in which successive waves of migration over many hundreds of years have brought such diversity, vitality and creativity to the United Kingdom. This exciting project, which will help people understand this experience, is long overdue, and will play an important role in celebrating the many areas in which migration has made a major contribution to British society.
Sir David Warren KCMG
Sir David Warren was British Ambassador to Japan from 2008 to 2012, having served twice before in the British Embassy in Tokyo during a 37-year career in the British Diplomatic Service, in which he concentrated on both East Asian affairs and on supporting British trade and investment worldwide. He was a director of the Government's UK Trade and Investment agency for four years and a member of the FCO Board of Management, as Human Resources Director, from 2004 to 2007. He retired from the Foreign and Commonwealth Office in January 2013 and has become a visiting professor at De Montfort and Sheffield Universities, as well as chairman of the Japan Society, the charity supporting UK/Japanese cultural, educational and business relations.