Distinguished friends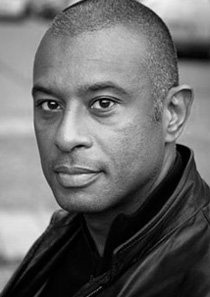 A Migration Museum would be an appropriate way of recognising and exploring the full diversity of British life across the centuries.
Caryl Phillips
Caryl Phillips was born in St Kitts, West Indies, and brought up in Leeds. He is the author of numerous books of non-fiction and fiction. Dancing in the Dark won the 2006 PEN/Beyond Margins Award, and A Distant Shore won the 2004 Commonwealth Writers Prize. His other awards include the Martin Luther King Memorial Prize, a Guggenheim Fellowship, and the James Tait Black Memorial Prize for Crossing the River, which was also short-listed for the Booker Prize. He has written extensively for the stage, television, and film, and is a regular contributor to newspapers and magazines on both sides of the Atlantic. He is a fellow of the Royal Society of Literature, the Royal Society of the Arts, and holds honorary doctorates from a number of universities. Professor of English at Yale University, he currently lives in New York City.
Caryl Phillips began writing shortly after leaving university, and started as a playwright. His aim was always to write fiction, however, and he published his first novel in 1985. Thereafter, writing for the stage began to play a secondary role in his writing life. He taught at a university in India in 1987, and then at Stockholm University in 1989, before being invited to take up a one-year visiting position in the United States in 1990. For some years he divided his time between the United States and Britain, but these days he spends the greater part of the year in New York. When not writing, his hobbies are running and golf.