Distinguished friends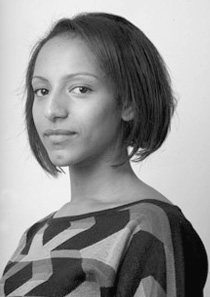 The creation of a Migration Museum is a subject about which I'm passionate (as the product of two different sets of immigrant families) and it sounds like a great project. I've been to Ellis Island and often wished there were something similar in the UK.
Afua Hirsch
Afua Hirsch is the Social Affairs and Education editor for Sky News. She was previously Observer's West Africa correspondent, writing news, analysis and features and working on investigative projects for print and broadcast.
Afua has a background in journalism, having written for the Voice newspaper on issues affecting young black people while still at school. She went on to work in international development, living in West Africa for two years in her early career, and then trained as a lawyer, practising as a barrister in criminal defence before joining the Guardian in 2008 as legal affairs correspondent. She continues to engage in human rights and development issues in the developing world, and works with young people through mentoring and education programmes with an emphasis on diversity and increasing access to law and the media.
Afua's book Brit(ish): On Race, Identity and Belonging was published by Jonathan Cape in 2018 to considerable acclaim.