Distinguished friends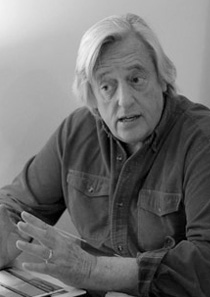 The eclectic nature of our nation is a testament to tolerance and liberal values and a history of movement, and association is vital to an understanding of how this works. This museum will provide hopefully an active resource for people to visit and an archive.
Michael Mansfield
Michael Mansfield KC is one of Britain's best known lawyers. He was born in 1941 and educated at Highgate School and Keele University. Called to the Bar in 1967, he established Tooks Chambers in 1984 at the height of the Miners' Strike, and became Queen's Counsel in 1989. He has represented defendants in criminal trials, appeals and inquiries in some of the most controversial legal cases the country has seen, particularly where civil liberties issues have arisen. He has represented the Orgreave miners, the Birmingham Six (who were released in 1991), Barry George (accused of killing TV presenter, Jill Dando) and the family of Stephen Lawrence, amongst countless others. He has participated in the Bloody Sunday Inquiry and represented families at inquests following the Marchioness Disaster and the Lockerbie/Omagh bombings. He was a member of the jury panel on the Russell Tribunal inquiry into the legal ramifications of Israel's human rights and humanitarian law violations in Palestine. He is President of Amicus, the National Civil Rights Movement and the Haldane Society of Socialist Lawyers.
Michael has presented a number of television documentaries and series, including Presumed Guilty for BBC1. He is a regular contributor to television and radio current affairs programmes and was a panel member of The Moral Maze for many years. He has also published numerous articles for all the major broadsheets and law journals, a children's book, The Whale Boy, and, most recently, The Home Lawyer – A Legal Handbook. Over the last few years he has also given a number of successful talks at theatre venues around the country in a series entitled 'An Audience with … '
Michael's latest book, Memoirs of a Radical Lawyer, was published by Bloomsbury in 2009.