Distinguished friends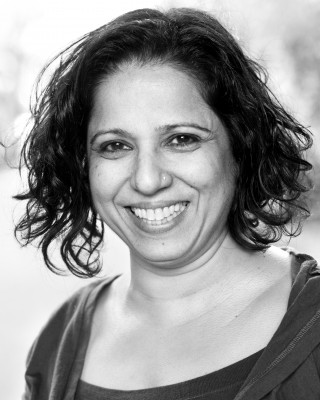 The Migration Museum will be a huge vat of stories, all our stories, whether we are migrants or not. And at some level, all human beings are migrants, just as all creatures of land and air are migrants. It's very very important to remember this at a time when, instead of erasing borders, we are putting up walls to prevent our fellow humans moving from one part of this un-claimable planet to another. Migration is as old as history, as old as life on earth and to be celebrated, not denounced. The Migration Museum Project is doing just this. Celebrating our diversity, our stories, our travels. It is an invaluable addition to our cultural landscape.
Shobu Kapoor
Shobu Kapoor immigrated to the UK in 1988. She trained at Drama Studio London, and has been working in the entertainment industry for over 25 years, across theatre, film, television and radio.
Some of her notable television characters are Gita in Eastenders (1992–98) and Mrs Khan in the BBC1 sitcom Citizen Khan, now in its fifth season. Her film work includes Gurinder Chadha's Bend It Like Beckham and Penny Woolcock's Mischief Night.
Shobu is also a playwright and poet. She has written a play for Tara Arts Theatre Company and performed her poetry at Omnibus Arts Centre and The Poetry Café.
In 2013, she co-founded Roman Candle Productions, an independent film and television company, for which she has produced two short films. She is currently working on a short film project as a writer and director.