Distinguished friends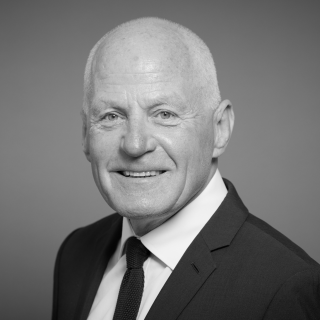 This museum is a powerful, heart warming reminder of how all of our lives are enriched by others and how we all wish to belong.
Michael Cashman
Born and raised in the East End of London, Lord Cashman CBE had a highly successful career as an actor, singer, writer and director. Elected member of the Labour Party National Executive for 12 years, serving as Vice Chair and Chair. Served as a Member of the European Parliament, 1999- 2014, Co-President of the LGBT Intergroup, Vice President of the Petitions Committee, President of South African Delegation, and Chair of Delegation Chairs. Co-founder and founding Chair of the Stonewall Group. Labour Party's LGBT Global Envoy 2014-16.
After more than 45 years of continuous membership Lord Cashman publicly resigned from the Labour party on the 22 May 2019 on the eve of the European elections. He rejoined the labour party under the leadership of Sir Keir Starmer in 2022 and sits as a Labour Peer.
In 2007 he was awarded an honorary doctorate from the University of Staffordshire for his human rights work. That same year he was elected MEP of the Year for Justice and Fundamental Rights by his peers. In 2022 he was awarded an honorary doctorate from the University of York in recognition of his work for the LGBTQ+ equality and human rights.
Awards include: Special service Award from the American Association of Physicians for Human Rights, Honorary Doctorate from Staffordshire University: Commander of British Empire (CBE). Lifetime Achievement Award, European Diversity Awards, Pink News Awards 2014, Stonewall Politician of the Year 2014, Honorary Freedom of the City of London 2016, Honorary Life Membership from British Equity 2017 and NatWest Lifetime Achievement, British LGBT Awards 2020.
In 1983 he met Paul Cottingham (1964-2014), they were together for 31 years celebrating their Civil Partnership in 2006. In 2014 Cashman was raised to the Peerage, taking the title Baron Cashman of Limehouse. Paul died four days before his entry into the House, but he remains his inspiration and his love.
Image © House of Lords