Distinguished friends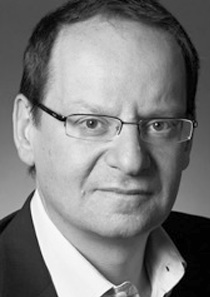 The Migration Museum Project will make a vital contribution, reminding us of the richness and diversity of our country, and of a world in constant flux and movement, with all the benefits and challenges and risks posed.
Philippe Sands
As a barrister at Matrix Chambers, Professor Philippe Sands KC practises in public international law. He appears regularly before English and international courts. His cases include ex parte Augusto Pinochet (House of Lords, counsel for Human Rights Watch), A & Others (Belmarsh detention case and admissibility of torture evidence case, both House of Lords) and Democratic Republic of Congo v Uganda (ICJ, counsel for DRC). He served as an adviser to the delegation of Samoa in the negotiations of the Statute of the International Criminal Court (Rome, 1998), and was appointed amicus curiae by the Appeals Chamber of the Special Court for Sierra Leone to make submissions on Head of State immunity under international law (Prosecutor v Charles Taylor).
As Professor of Laws and Director of the Centre of International Courts and Tribunals at University College London he has published a number of academic books. These include Bowett's Law of International Institutions (2009, 6th edition), Principles of International Environmental Law (2003, 2nd edition), From Nuremberg to The Hague (Cambridge, 2003) and Butterworths Manual of International Courts and Tribunals (1999).
He is author of Torture Team: Rumsfeld's Memo and the Betrayal of American Values (2008) and Lawless World: America and the Making and Breaking of Global Rules (2005, 2006), which inspired a stage play (Called to Account, Tricycle Theatre) and a television film (The Trial of Tony Blair, Channel 4). His 2016 book, East West Street: On the Origins of Genocide and Crimes against Humanity won the Baillie Gifford Prize and formed the basis for the documentary My Nazi Legacy: What Our Fathers Did, which was released in 2015 and won the best documentary award at the Stockholm Film Festival and the Evening Standard British Films Awards.
He writes regularly for the Guardian, Vanity Fair and the New York Review of Books and is a commentator for the BBC, CNN and other radio and television producers.