Distinguished friends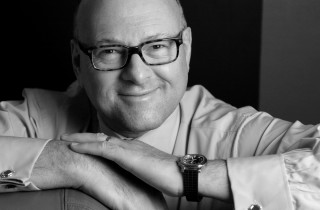 Like so many Britons, my own family were migrants. They came here at the beginning of the twentieth century from eastern Europe, fleeing persecution and anti-Semitism. The UK has welcomed migrants from different countries and cultures over the ages. Telling their stories and the contribution they have made and continue to make to the country is a welcome idea.
Lloyd Dorfman
Sir Lloyd Dorfman CBE is an entrepreneur and philanthropist. He founded Travelex at the age of 24 from one small shop in London and grew it to become the world's largest retailer of foreign exchange. Today he is Chairman of Doddle and Dorfman Media Holdings, and a shareholder of The Office Group.
He is an active philanthropist sitting on seven charity boards including Prince's Trust International, the Royal Opera House and BAFTA, as well as supporting a range of charities through his own foundation.