Distinguished friends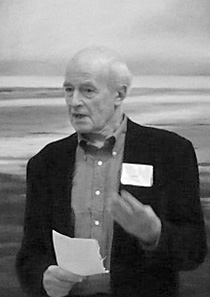 Your project seems very worthwhile.
Dick Taverne
Lord Taverne KC has been a barrister, becoming a QC in 1965, and a Labour MP. He was also re-elected to Parliament as an independent Democratic Labour candidate in 1973 after resigning from the Labour Party in protest at its views about the European Community.
Under Harold Wilson's premiership in the 1960s, he served as a Home Office Minister from 1966 to 1968, and then as Financial Secretary to the Treasury from 1969 to 1970. In 1971, he launched the Institute for Fiscal Studies, now an influential independent think tank and was the first director, later chairman.
Lord Taverne was a leading thinker within the Social Democratic Party in the 1980s and was created a life peer in 1996. He sits in the House of Lords as a Liberal Democrat.
He has a particular interest in science and public policy, and in 2002 founded Sense About Science, a charity with the objective of advancing public understanding of science and the evidence-based approach to scientific issues.
Lord Taverne was elected president of the Research Defence Society in 2004. He is the author of The March of Unreason, published by Oxford University Press in March 2005.
He is an honorary associate of the National Secular Society and a distinguished supporter of the British Humanist Association, as well as a vice-chair of the All Party Parliamentary Humanist Group. He won the Science Writers' Award as Parliamentary Science Communicator of the Year 2005.
In 2014 he published the memoir, Against the Tide.