Distinguished friends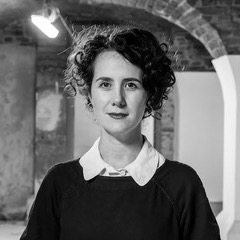 The history of migration and the history of the home are intertwined - each defined by the other and deeply rooted in notions of belonging. The Migration Museum's powerful Room to Breathe exhibition has been socially and culturally impactful and has highlighted the need for thought and conversation in this space.
Sonia Solicari
Sonia Solicari joined the Museum of the Home as Director in January 2017, overseeing a new brand and vision and a £18.6m redevelopment of the building and gardens. Previous roles include Head of the Guildhall Art Gallery and London's Roman Amphitheatre and Curator of Ceramics and Glass at the V&A.
Sonia has published and lectured widely on historic art and design, and histories of home. She is currently co-director of the Centre for Studies of Home, a partnership with Queen Mary, University of London and an international hub for research on the home, past, present and future.