Distinguished friends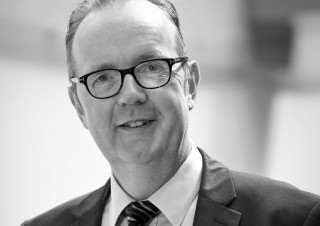 Migration has been described as "the defining issue of this century". A national migration museum will not only confirm the contribution made by migrants to these islands now and in the past but also provide a space for exploring big ideas now and in the future.
Iain Watson
Iain has been Director of Tyne & Wear Archives & Museums (TWAM) since March 2010 and a member of TWAM's Senior Management Team since 2001, following a previous 18 years' experience in the cultural and heritage sector. Iain is a Board member of the Museums Association and a member of the Executive Committee of the National Museum Directors' Council, a member of the Advisory Board of ArtUK and an external PhD examiner at Leicester University. He teaches on postgraduate courses at Newcastle and Durham universities and has written and lectured extensively in the UK and internationally on museums and their future, including recent lecture tours to Australia, China, Finland and Brazil.
Iain was responsible for the initiation of Destination Tyneside at Discovery Museum, Newcastle-upon-Tyne, possibly the first permanent gallery in a UK museum dedicated to immigration.