Distinguished friends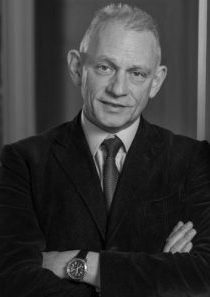 Neil Mendoza
Neil Mendoza has a breadth of experience spanning the commercial, charitable and public sectors.
He is currently Chair of The Landmark Trust, a UK charity dedicated to saving buildings of historical importance; The Illuminated River Foundation, a large art commission project to light London's bridges and Vice-chair of the Soho Theatre in London, a theatre that aims to encourage new writing. Neil is also a director of Meira GTx, a gene therapy company with research facilities in New York and manufacturing facilities in London.
Neil is a non-executive director of the Department of Digital, Culture, Media and Sport. He led two government reviews in 2017 – The Mendoza Review of museums in England and a review for the Cabinet Office covering the national museums. Additional government appointments include being a Commissioner of Historic England and a member of the review panel looking into the sustainability of English churches and cathedrals.
Previously, Neil was Chair of Children and the Arts, a nationwide charity dedicated to using cultural work to help children in disadvantaged communities and hospices. He was also a trustee of the Shakespeare Schools Festival, a theatre charity working with thousands of children across the UK, and has twice been on the judging panel for the Laurence Olivier Awards.
Early in his career Neil founded and ran a pioneering publishing company, Forward, that was eventually sold to marketing group, WPP.
From August 2018, Neil will be taking up the role of Provost at Oriel College, University of Oxford.