Distinguished friends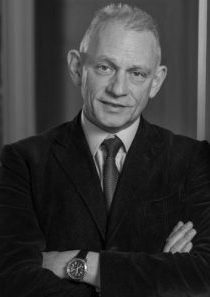 Neil Mendoza
Lord Neil Mendoza is Commissioner for Cultural Recovery and Renewal and Provost of Oriel College, Oxford University.
In 2017 he led two government reviews – The Mendoza Review of museums in England and a review for the Cabinet Office covering the national museums. Additional government appointments include being the former Commissioner of Historic England and a member of the review panel looking into the sustainability of English churches and cathedrals.
He started working life as a banker at JP Morgan in New York before moving to film finance. He co-founded the pioneering publishing agency, Forward, later sold to WPP. He has spent much of his career as an entrepreneur in a number of industry sectors including film, design, marketing and technology. He is a publishing consultant to watch company, Patek Philippe.
He is currently Chair of The Landmark Trust, a UK charity dedicated to saving buildings of historical importance; and The Illuminated River Foundation, a large art commission project to light London's bridges. Neil is also on the board of Meira GTx, a gene therapy company with research facilities in New York and manufacturing facilities in London.
Previously, Neil was Chair of Children and the Arts, a nationwide charity dedicated to using cultural work to help children in disadvantaged communities and hospices. He was also a trustee of the Shakespeare Schools Festival, a theatre charity working with thousands of children across the UK, and has twice been on the judging panel for the Laurence Olivier Awards.