Distinguished friends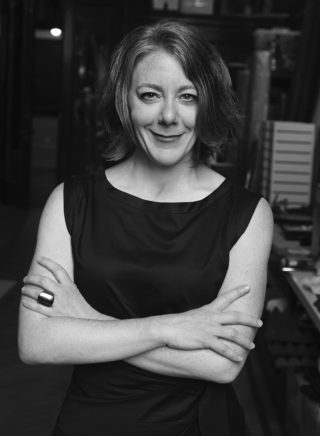 It is necessary to have a permanent home reflecting the complex and plural histories of our citizens, and through cultural place, we create safe spaces to encourage curiosity and inspiration from/with one another.
Sherry Dobbin
Sherry Dobbin, FRSA, is Partner at Futurecity UK, a global placemaking and public art commissioning agency based in London where she consults for developers, cities, business improvement districts to establish permanent and programmatic cultural sustainability for place identity. She is the Co-Chair of Urban Art Forum, ULI UK and on the Creative Estuary Cultural Co-location Advisory Group.  She is informed by her expertise across all artforms for over thirty-five years; establishing and leading cultural organisations, and curating for public realm in four continents. She is a match-maker of cause, arts and city spaces; such as serving a partner of The Walk by bringing partnerships across London and New York City or working with a developer, City of Melbourne and Centre Pompidou to create a culture centre exploring Arts & Society.
In the USA, she served as Director of Times Square Arts and Creative Director for Times Square Alliance from 2012-2016 turning the international iconic place into the hub of international NYC cultures; and served as Director of Robert Wilson's experimental-performance institution, The Watermill Center and the related Byrd Hoffman Watermill Foundation, where she advanced the inter-disciplinary work of international artists.  Her leadership developed from her practice-based experience as a Project Director of arts-led regeneration partnership initiatives throughout London and East of England and as performing arts administrator and theatre director with such companies as Los Angeles Opera, Huntingdon Theatre Company, Boston Ballet, WGBH-TV, and partnership initiatives with Arts Council England East. She has print-published contributions for ULI-UK's Including Culture in Development; Routledge Handbook of Placemaking Improving Places; Greater London Authority Improving Places & Public Art Guidance; Selected 9 , LOOP Festival of Moving Image 2004 in Barcelona; Teatp No. 26, Moscow; The New Spacer, State Theatre of Moscow; Theatre journal for Yale University Press; What Urban Media Art Can Do, Public Art Lab, Berlin; and The Watermill Center, Daco Press. She holds a BFA (with honours) in Theater Studies from Boston University, an MA in Art History (with distinction) in cross-disciplinary practice from Birkbeck, University of London.
She is a Fellow of the Royal Society of Arts London, nominated for her work in arts-led regeneration. She was previously an Associate Professor at NYU Wagner School where she taught graduate students on 'Arts & The Artists in Urban Revitalisation.