Distinguished friends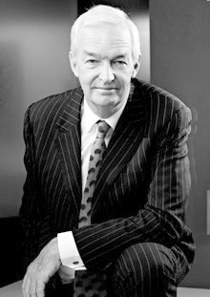 I support the Migration Museum because it celebrates a central pillar of our society. Our communities have been enriched down the years by migration. Form the Huguenots and the German Jews to those Ugandan Asians, the UK's economy and society have been diversified and enlivened by the new blood, the new thinking that comes with migration. As a correspondent based in the United States, I visited and reported from Ellis Island on the uplifting impact of migration upon the development of America.
Jon Snow
Jon Snow is a journalist and broadcaster. He deals regularly with migration issues. On Voluntary Service Overseas in the late 1960s he taught in Uganda and later, as a reporter, covered the enforced migration of tens of thousands of Ugandan Asians – which was to prove a formative experience for him.
He is married to Dr Precious Lunga, herself a migrant from Zimbabwe.