Distinguished friends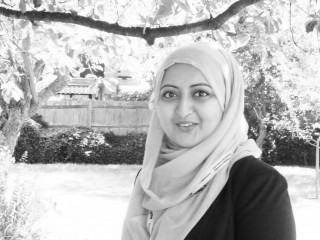 Our nation's history in the movement of people is directly connected with who we are and how we've come to be in Britain.

Today this work is critical in enabling generations to feel a sense of rootedness in who they are, especially young people.
Sughra Ahmed
Sughra Ahmed is Programmes Manager at the Woolf Institute in the Centre for Policy and Public Education, where she has responsibility for the design and delivery of research and training on issues such as faith, belief, communities and integration. She is also a Yale World Fellow.
Previously, she worked as Research Fellow in the Policy Research Centre where she explored the migratory and settlement experiences of first generation Muslim women and men in the UK (www.generation1.org.uk), and worked with a number of organisations to consider the issues young people face whilst growing up in the UK and the impact of this on wider British communities.
She has published a number of papers and key reports: Seen and Not Heard: Voices of Young British Muslims (2009) and British by Dissent (2014). She is active in interfaith and intercultural work to help build stronger and more effective relationships across communities of faith and belief.
Sughra is a Trustee of the Inter Faith Network UK, Chair of the Islamic Society of Britain, a Specialist for the Christian Muslim Forum, and a research associate with St Edmund's College, University of Cambridge. Sughra has a BA (Hons) English Language and Literature and an MA Islamic Studies; she is a qualified Chaplain and holds a Diploma in Islamic Jurisprudence. She regularly contributes to debates in the media and is a contributor to Radio 4's Thought for the Day. In 2014 she was awarded the Noor Inayat Khan Memorial Award for Muslim Woman of the Year at the British Muslim Awards.