Distinguished friends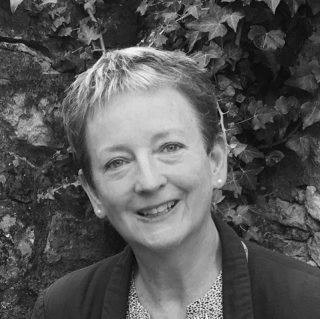 Presenting the history of Britain's immigrants - and emigrants – it's really the story of who we are. I was born and grew up in Sri Lanka where my father worked for a trading company, so I am also part of Britain's history of trade, colonies and the Commonwealth. I think this is an important and timely project and am delighted to be able to support it
Sandie Dawe
Sandie Dawe CBE spent 30 years in the tourism industry, most recently as chief executive of VisitBritain. She led the national strategy to maximise the tourism benefits of the 2012 Olympic and Paralympic Games, played a leading role in the UK Government's 'GREAT' global marketing campaign, and saw tourism numbers reach record levels.
Sandie is passionate about bringing history to life and reaching as broad an audience as possible, whether they be overseas visitors, young children and their families, or those who feel excluded by dint of education, relevance or affluence. 
Since leaving VisitBritain in 2014 Sandie's non-executive roles reflect her interests and experience – they include the National Lottery Heritage Fund, London & Partners and Kids in Museums. She is currently a Commissioner of Historic England and a Trustee of Culture Perth & Kinross.
In 2008 Sandie was awarded an MBE and in 2015 a CBE for services to the tourism industry.