Distinguished friends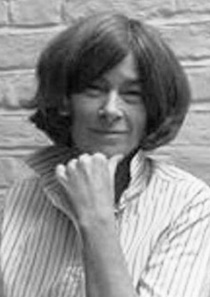 Writing the biography of Nikolaus Pevsner made me acutely aware of the importance of understanding what England has gained from being open to migration – of all kinds. Pevsner explicitly denied that he was a refugee: he was coming to a country, aiming to contribute to it, not just running from another one. He became a pillar of the English art establishment without ever losing his German identity, and it is this combination/contradiction which makes him interesting. A museum which airs all the issues around migration can only help to improve the prospects for successful, productive immigration in the future.
Susie Harries
Susie Harries was born in 1951 in London, where she now lives with her husband Meirion and two sons. She read classics and classical philosophy at Newnham College, Cambridge and St Anne's College, Oxford, before working variously for a publisher, a concert agency, the Hong Kong Independent Commission Against Corruption, and the Royal Society for the encouragement of Arts, Manufactures and Commerce (RSA), where she produced the RSA report Drugs – Facing Facts (2007). She is an Associate, and has been an Associate Fellow, of Newnham.
Susie has co-authored seven books with her husband, concentrating on 20th-century arts – The Academy of St Martin in the Fields (1981), The War Artists (1983), Opera Today (1984) and A Pilgrim Soul: A Life of Elisabeth Lutyens (1989) – and military history: Sheathing the Sword: The Demilitarisation of Japan 1945–53 (1986), Soldiers of the Sun: The Imperial Japanese Army 1868–1945 (1991) and The Last Days of Innocence: America and the First World War (1996). She has also written for the Independent and reviewed books on the arts for the Times Literary Supplement.
Nikolaus Pevsner: Bringer of Riches (2011) is the definitive biography of Pevsner, based on exclusive access to his diaries and personal correspondence, as well as the professional archive and the working papers for his colossal series, The Buildings of England. It won a Wolfson History Prize in 2012 and was short-listed for the Duff Cooper and James Tait Black Prizes. For more on the book, see the website at http://www.pevsner.info and blog at http://susieharries.wordpress.com.