Distinguished friends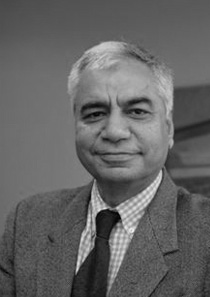 Migrants have a tremendous amount of energy, enterprise, experience and enthusiasm to offer the new country. A Migration Museum would be the perfect place to celebrate these individuals and their contributions in a number of fields.
Dinesh Bhugra
Professor Dinesh Bhugra CBE is President of the World Psychiatric Association, Emeritus Professor of Mental Health and Cultural Diversity at the Institute of Psychiatry, King's College London and President-Elect of the British Medical Association.
His research interests are in cultural psychiatry, sexual dysfunction and service development. He has authored/co-authored over 300 scientific papers, chapters and 30 books. His recent volumes include Leadership in Psychiatry, Principles of Social Psychiatry, Mental Health of Refugees and Asylum Seekers (highly commended in the 2011 BMA Awards), Migration and Mental Health, Textbook of Cultural Psychiatry (commended in the BMA Book Awards in 2008 and recipient of the 2012 Creative Scholarship Award from the Society for the Study of Psychiatry and Culture), Culture and Mental Health and Management for Psychiatrists. His most recent monograph, Mad Tales from Bollywood: Portrayal of Madness in Conventional Hindi Cinema, was published in 2006.
Professor Bhugra is the Editor of the International Journal of Social Psychiatry, International Review of Psychiatry and International Journal of Culture and Mental Health. He has also developed teaching modules and short courses for medical students and psychiatric trainees on Cultural Psychiatry and on Cinema and Psychiatry.
From 2008 to 2011 he was President of the Royal College of Psychiatrists. After serving as chair, he is now president of the Mental Health Foundation. In early 2012 he was awarded a CBE. He is currently president of the World Psychiatric Association for a three year term, until 2017.
In 2013, he was named as one of the top 50 healthcare pioneers from a black, Asian and minority ethnic background in the first list of BAME pioneers in the Health Service Journal. In 2014, he was included in the Rainbow List.