Distinguished friends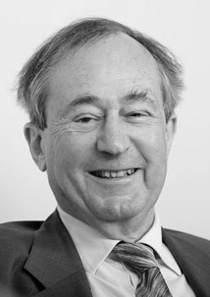 I believe a migration museum should provide a vital record of the huge contribution made to our present society in Britain by the successive waves of immigrants and refugees who have settled here over the centuries. Truly, we are a nation of immigrants and that is a cause for commemoration.
Geoffrey Bindman
Sir Geoffrey Bindman KC founded Bindmans LLP in 1974, since when it has become one of the country's best and most well-respected firms of solicitors, particularly in the field of human rights. Throughout his long and distinguished legal career, Geoffrey has specialised in civil liberty and human rights issues.
From 1966 to 1976 he was legal adviser to the Race Relations Board and thereafter, until 1983, to the Commission for Racial Equality.
 He is a Visiting Professor of Law at University College London and at London South Bank University, an Honorary Fellow in Civil Legal Process at the University of Kent, and a Fellow of the Society of Advanced Legal Studies. In 1982 he was Visiting Professor of Law at the University of California at Los Angeles. In July 2000 he received an honorary doctorate from De Montfort University. He also has an honorary doctorate from Kingston University, and was chair of the Board of Trustees at the British Institute of Human Rights.
He has lectured at law schools in Britain, America, and other countries.
Geoffrey is a regular writer and broadcaster in the specialist and national media on human rights, media law, anti-discrimination law, and the legal profession.
He has won awards for a lifetime's achievement in human rights from Liberty (December 1999) and the Law Society Gazette (October 2003). In April 2000, he was presented with the International Client Counselling Competition award in recognition of his lifetime contribution to client interviewing and counselling throughout the world.
 He has represented the International Commission of Jurists, the International Bar Association, Amnesty International, and other bodies in human rights missions in courts all over the world.
In 1988 he was a member of a UK mission monitoring the constitutional referendum in Chile and in 1994 was a United Nations Observer at the first democratic elections in South Africa.
 He edited the report of the International Commission of Jurists' 1987 mission to South Africa, South Africa: Human Rights and the Rule of Law (Pinter Publishers 1988; Revised Edition 1989). He is co-author, with Lord Lester of Herne Hill QC, of Race & Law (Longman & Penguin 1972). He has contributed chapters to several books, including Halsbury's Laws of England (4th Edition). He was an Oxford Amnesty lecturer, and has delivered the EP Thompson Memorial lecture at Worcester and the Ewan Davies lecture at Cardiff University.
Geoffrey was knighted in January 2007 for services to human rights and in March 2011 appointed honorary Queen's Counsel.