Distinguished friends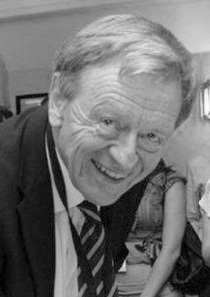 Over the centuries, migrants have made an important contribution to all aspects of life in Britain and this should be acknowledged and, indeed, celebrated in a Migration Museum.
Alf Dubs
Lord Dubs was born in December 1932 in Prague, and was one of the Czech children rescued from the Nazis in the Kindertransport. He had no idea of the identity of his rescuer until 1988, when a relative spotted his name on Esther Rantzen's This Is Your Life television programme featuring English former stockbroker Nicholas Winton, who had arranged for the transport of 669 children out of Nazi-occupied Prague. Alf Dubs campaigned for Winston to be honoured for his actions and he was later knighted.
Alf Dubs studied at the London School of Economics before entering a long career in public service. He has been a local councillor, MP for Battersea South and Battersea between 1979 and 1987, Parliamentary Under Secretary of State at the Northern Ireland Office from 1997 to 1999, Chair of the Fabian Society, Chair of Liberty, a trustee of Action Aid, Director of the Refugee Council and a trustee of the Immigration Advisory Service. He was also Deputy Chair of the Independent Television Commission from July 2000 to February 2001, a member of the Broadcasting Standards Council between 1988 and 1994, becoming Deputy Chairman in 1995, and then Deputy Chair of the Broadcasting Standards Commission until 1997.
Lord Dubs was appointed a Labour working peer in 1994, and is an active and independent-minded member of the House of Lords, participating in well over the average number of debates, and occasionally voting against the party on issues such as assisted suicide and reform of the House of Lords.
He is Chair of the All Party Parliamentary Group on Moldova and Chair of the All Party Parliamentary Group on European Union Enlargement and he serves on the Parliamentary Joint Committee on Human Rights. He is a trustee of the Open University, Chair of the Road Safety Foundation, and on the Advisory Board of the John Smith Memorial Trust, formed in 1996 to promote the ideals of democracy, social justice and good governance.