Distinguished friends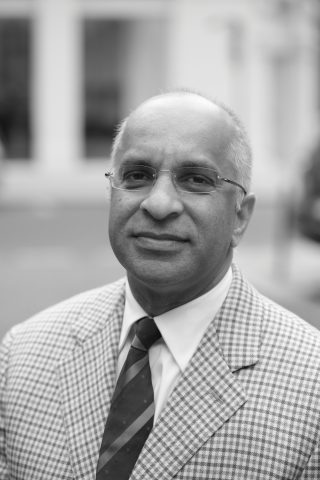 Rumi Verjee
Lord Verjee CBE is a highly successful multiple entrepreneur. At the age of 28 he founded Domino's Pizza in the United Kingdom, which now employs over 20,000 people. He is the proprietor and chairman of Thomas Goode & Co in Mayfair, London, recognised as the world's finest china, silver and glass shop. Rumi is the Chairman of Brompton Capital Limited, which undertook the redevelopment of the prestigious Royal Brompton Hospital site into luxury apartments. He is also Chairman of Ipanema Contemporary Living in Brazil, which developed multiple sites along Rio de Janeiro's Copacabana, Ipanema and Urca beachfronts into ultra-luxury apartments. Rumi was owner of Watford FC with Elton John, taking them from the old Second Division to the Premiership.
Rumi studied Law at Downing College, University of Cambridge, where he is now an Honorary Fellow. Rumi has always shared his success and knowledge through philanthropic work. In 2006, he founded The Rumi Foundation. The initiatives it supports are diverse, but all share the same goal of humanitarian work through education, innovation and knowledge building. Among other programmes, the Foundation established a Chair in perpetuity at Downing College, University of Cambridge, and is working with the Clinton Foundation to provide new schools for thousands of children in rural Uganda.
Rumi is chairman of WE UK (formerly Free the Children UK) and co-chair of their signature event, WE Day UK, together with Holly Branson. Rumi is a Member of the World's Presidents' Organization and was a member of the Advisory Board of the British Olympic Association for the London 2012 Olympic Games.
In 2009 he was awarded the Commander of the Order of the British Empire (CBE) for charitable services.
In September 2013, Rumi was appointed to the House of Lords by Her Majesty the Queen.