Distinguished friends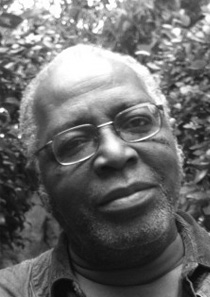 Mike Phillips
Dr Mike Phillips OBE FRSL FRSA was born in Georgetown, Guyana. He came to Britain as a child and grew up in London. He was educated at the University of London (English), the University of Essex (politics), and at Goldsmiths College London (education).
He worked for the BBC as a journalist and broadcaster between 1972 and 1983, before becoming a lecturer in media studies at the University of Westminster. He has written full-time since 1992. He is best known for his crime fiction, including four novels featuring black journalist Sam Dean: Blood Rights (1989), which was adapted for BBC television; The Late Candidate (1990), winner of the Crime Writers' Association Silver Dagger Award; Point of Darkness (1994) and An Image to Die For (1995). The Dancing Face (1998) is a thriller centred on a priceless Benin mask. His most recent novel, A Shadow of Myself (2000), is a thriller about a black documentary filmmaker working in Prague and a man who claims to be his brother.
Mike Phillips co-wrote Windrush: The Irresistible Rise of Multi-Racial Britain (1998) to accompany the BBC television series telling the story of the Caribbean migrant workers who settled in post-war Britain. London Crossings: A Biography of Black Britain (2001) is a series of interlinked essays and stories, a portrait of the city seen from locations as diverse as New York and Nairobi, London and Lodz, Washington and Warsaw.
Mike has been a trustee of the National Heritage Memorial Fund and the Heritage Lottery Fund. He co-founded the consultancy Profusion Creative Consultancy, and has recently published, with Stejarel Olaru, a book on the history of a criminal in the Communist dictatorship in Romania: Rimaru – Butcher of Bucharest.