Distinguished friends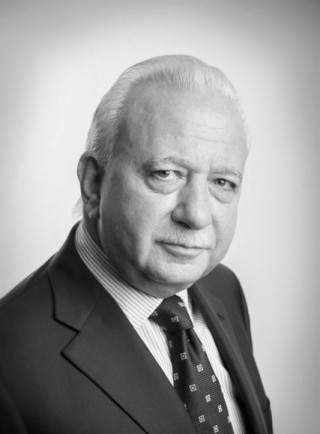 Britain has a good story to tell about immigration and has embraced people from a wide range of cultures, benefiting both them and the nation. Speaking personally, I have always felt welcome in British society. This positive aspect of immigration needs to be reinforced – and a migration museum could do this beautifully.
Stelio Stefanou
Stelio Stefanou OBE DL came to the UK aged six with his Greek Cypriot parents. His career in the oil, construction and public service industries culminated in the sale of his business, Accord plc in 2007.
He has established two charities, the Stefanou Foundation in the UK and the Stefanou Foundation Cyprus, which aim to break new ground in addressing social and economic challenges. The UK Foundation has created the Healthy Relationships: Healthy Baby Programme for expectant mothers and fathers who want to give their babies and children the best start in life but need help to end and overcome domestic abuse.
Stelio is one of Hertfordshire's Deputy Lieutenants and is the current High Sheriff of Hertfordshire. He has held various industry roles, including CBI Regional Chairman and Chairman of the CBI Local Government Panel, and was awarded the OBE for services to business in 2004.